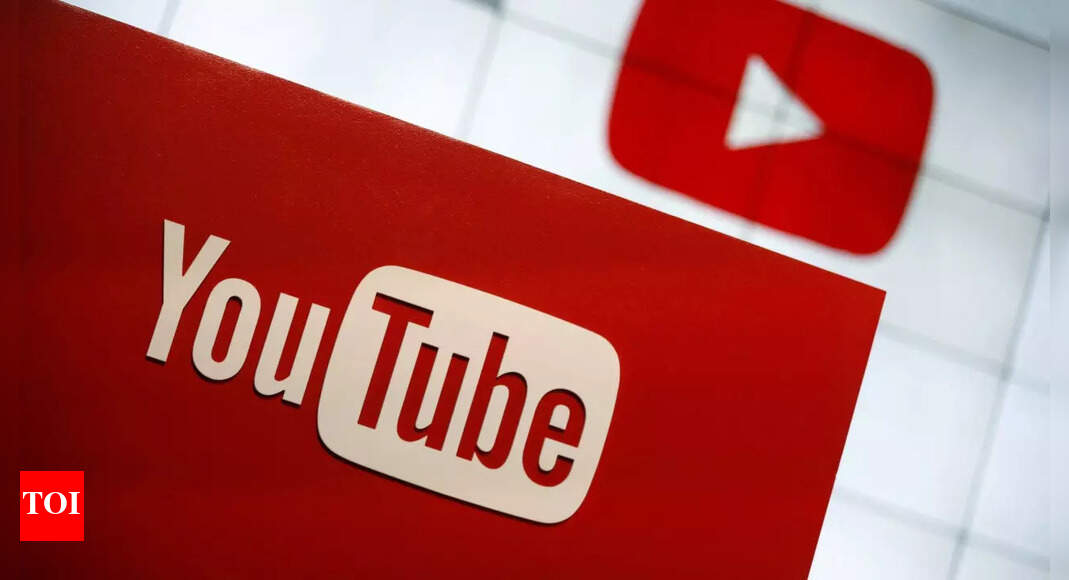 16 YouTube channels blocked for spreading fake news | India News
NEW DELHI: The Ministry of Information and Broadcasting issued new instructions this week to block 16
YouTube
-based news channels, including six operating from Pakistan, and a Facebook account for spreading fake news about national security issues, India's external relations, community harmony and public order.
With a cumulative viewership of 68 crores, the blocked accounts include 10 YouTube channels from India and six from Pakistan. The ministry said the channels were used to spread fake news on social media on issues related to national security, India's external relations, community harmony in the country and public order.
A ministry statement also said that none of these digital news publishers had provided information to the ministry as required by the 2021 IT rules.
The government invoked its emergency powers under the 2021 IT rules to block offensive content, which included references to a community as terrorists and incited hatred among members of religious communities. "This content was found to have the potential to create community discord and disrupt public order," the ministry statement said.
The government also discovered that several Indian-based YouTube channels were posting "unverified information and videos that could cause panic among various sections of society".
The ministry cited instances of false allegations regarding the announcement of an all-India lockdown due to Covid, and fabricated allegations alleging threats against certain communities, which were found to be 'detrimental to public order in the country' ".
Pakistan-based channels, on the other hand, published false information on topics such as the Indian military, J&K and India's external relations, the ministry said.