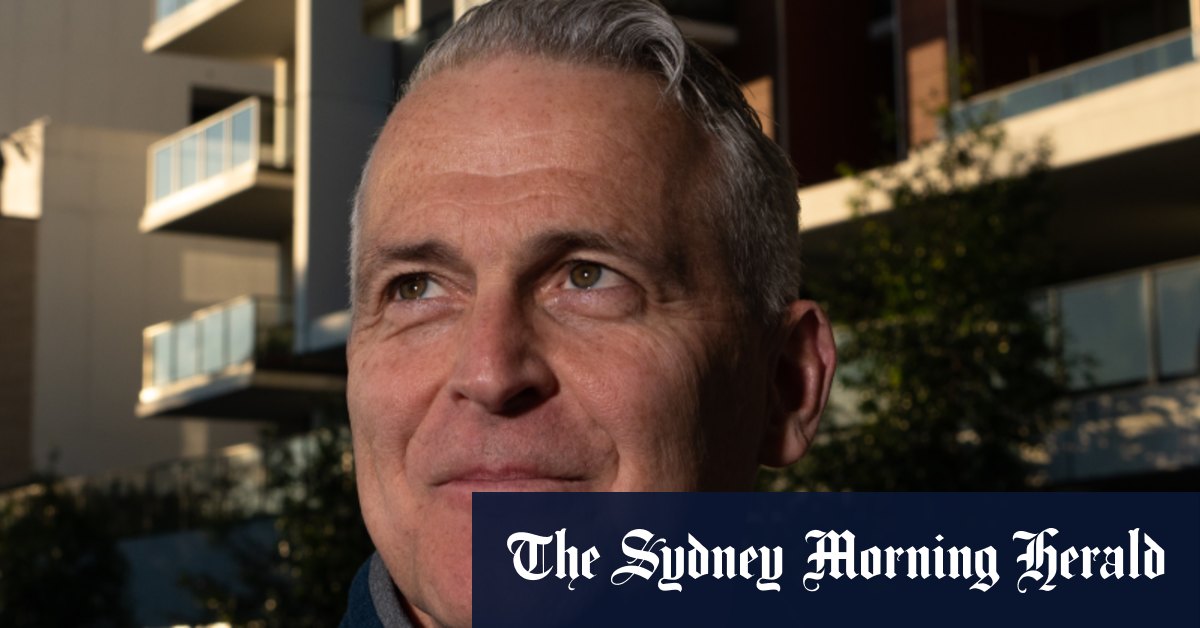 David Chandler urges buyers to play the power card
Deicorp was the first developer to earn a star rating. Its founder Fouad Deiri said its new iCIRT rating influenced potential buyers.
"We've had buyers who have canceled contracts with other builders and signed a contract with us because they desperately want to trust who they're buying from," he said. "I'm not saying we're perfect – because nobody's perfect – but we respect our customers by making sure that if there's a problem, we're here to fix it."
In a Construct NSW survey of over 2,000 NSW residents and buyers published in May, but undertaken before the register was launched, 45% of potential buyers said buying without risk or quality assessments from developers and builders was a problem.
About 64% of residents and 60% of potential buyers said the biggest challenge when buying was not knowing if an apartment had any flaws. About 60% said they would pay a premium of 1-5% of the purchase price for more certainty like the rating system.
Lack of reliable information is a problem, according to apartment buyers
The top five challenges when buying an apartment
60% of buyers said they did not know if an apartment had defects
49% said they did not have enough information about the building and the people involved in its construction
46% said there was no risk or quality rating for the building
45% said there was no risk or quality rating for the developers or builders who built it
39 percent said the lack of a reliable guarantee
Source: Construct NSW Survey.
Before the ratings were released, even buyers like lawyer and management consultant Tim Morse struggled to determine which developers and builders to trust.
Loading
Morse inspected almost 30 flats when he went shopping on Sydney's North Shore for a new home for his brother who has learning disabilities. Sellers and strata reports would put a positive spin on problems, he said, and charge for reports to discourage potential buyers from discovering problems with the building or disputes.
It was only after inspecting an apartment that Morse learned of a defect that a seller had only "insinuated". A neighbor gave Morse a pamphlet detailing numerous issues. Another supplier refused to disclose details of an ongoing "legal dispute" mentioned in the contract.
Morse chose to purchase an older apartment with no history of defects. "I hope the new scoring system will work," he said.
The industry says Chandler's high-profile apartment appraisals and inspections are restoring confidence in the quality of residential construction in New South Wales.
Karen Stiles, chief executive of the Owners Corporation Network, which represents strata owners, said the introduction of star ratings was great for consumers.
"We have [them] for refrigerators and washing machines, and we are very careful about the cars we buy based on ANCAP ratings," she said.
"Now we have this to distinguish sellers from those we wouldn't hit with a barge pole."
While Chandler has been praised for his work, he's not without criticism.
A video in which he was heard saying he was giving banks an 'informal list of certifiers I wouldn't have in a bloody job' has prompted the NSW Shooters and Fishers party to question whether he had induced the Parliament in error last year, The Australian reported.
Loading
Chandler told parliament he was not recommending any particular workers. "We never say 'this certifier' or 'this design solution'."
It is not clear if Chandler was referring to the existing disciplinary register on the Fair Trading website which publicly names and blames certifiers, fining some and disqualifying others.
Fair Trade Minister Eleni Petinos has asked Customer Service Department Secretary Emma Hogan to review all available information. She could not comment further and is awaiting guidance.
Other reforms emerging from the parliamentary inquiry include a new tax on construction work which takes effect from Sunday. It applies to developers of apartment buildings and aims to recover costs associated with compliance, with the ultimate goal of restoring confidence in the industry.
Credit rating agency Equifax said the process can identify most troubled companies at least a year before they are declared insolvent, said Brad Walters, head of its product and rating services.
"The good news is that businesses don't crash overnight (there are warning signs) and there are still plenty of resilient builders out there," he said. For example, the iCIRT found increased risk among players with lower credit quality, especially among those who experience margin erosion (following significant cost increases) and project delays, which significantly compromise their overall operating cash flow, Walters said.
More than 100 developers are currently applying for an ICIRT rating. And Walters said 23% of those who applied for a gold rating had so far failed to meet the criteria. It is expected that other rating agencies will offer the rating service in the future.
The Morning Edition newsletter is our guide to the most important and interesting stories, analysis and ideas of the day. register here.