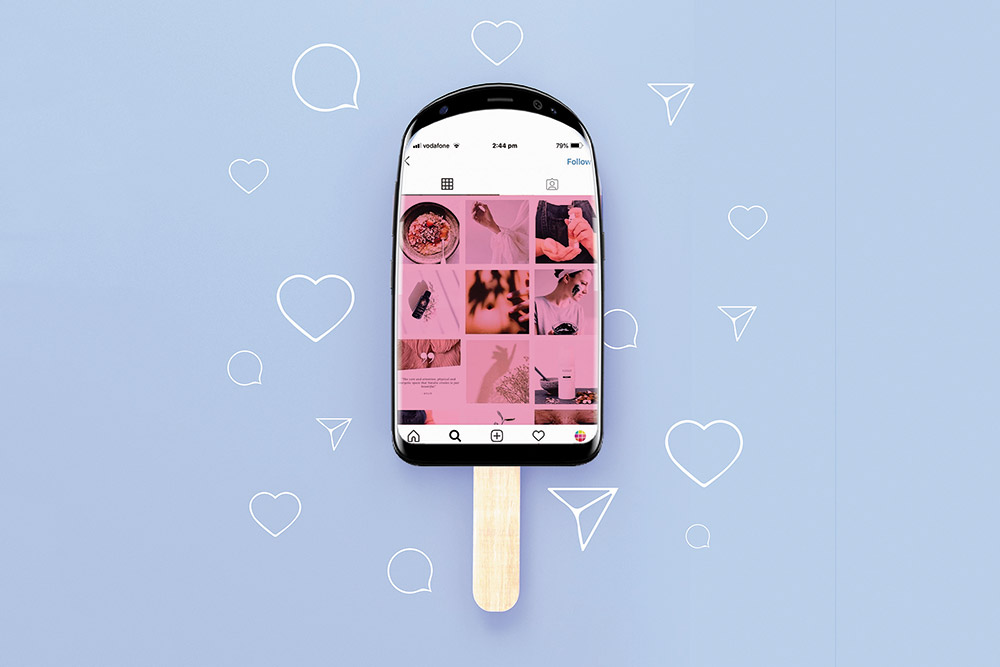 Influencer Compulsion | Business prospects
While pop culture has made the saying "talk to my manager" edgy, it's a daily reality for social media influencers, just as it's part of the maturing influencer management ecosystem. Late in their social media lifecycle, influencers with a large following base may find it difficult to create content and get into the nitty-gritty of brand collaborations at the same time. That's when they're forced to get organized and contact an influencer management agency that can help them negotiate or renegotiate deals with brands, all while focusing on producing compelling content.
This process includes finalizing details such as how content should be delivered, guidelines to follow, and user data to share with the collaborating company. Usually, brand collaborations cover two types of content: embedded and dedicated. In the first category, the creator incorporates a product into the regular videos they make, while the second is fully customized for a particular product or service.
influencer market
The influencer market is growing all over the world, in which influencers want to define their stakes in a professional way. India is no exception to this rule. In India, an influencer can claim compensation for an embedded video of over Rs 40,000, depending on the company's profile and their own social media reach. The cost of a dedicated video is often doubled, since the creator has to build a property specifically for a brand. While helping influencers close such deals, an agency also helps creators expand their customer base and reach more brands.
Amit Mondal, the founder of Pulpkey, an influencer marketing company that works with over 200 brands, is optimistic about the industry's potential. "The global influencer marketing market size was valued at $4.6 billion in 2018 and is expected to grow at more than 25% annually from 2019 to 2025. There will be more than 10 times job opportunities in this space for people who don't even need to complete the typical education cycle," he says. Uncovering more numbers, he adds that there are 4.2 billion social media users worldwide, of which 200 million are creators and 500 million are part of the passion economy which allows individuals to monetize their skills. "The creator economy in India has boomed tremendously over the last three to five years with more than 30% new creators evolving," he notes.
As excited as these influencers are with their journeys, earnings, and growth in the industry, keeping up with the constant demand for creative work can be exhausting. Sanjyot Keer, who rose to fame with the fourth season of MasterChef India, says that while an influencer's income increases dramatically every year with brand collaborations, the cost of creating content that resonates with audiences also increases. Keer's Your Food Lab has approximately 5.2 million followers on Facebook and 3.73 million on YouTube.
Filmmaker Neel Salekar, best known for his Marathi content under the Just Neel Things umbrella, recalls working with YouTubers before testing the waters. During the pandemic, when he decided to go it alone, he didn't have many followers.
It was a steep learning curve, but by holding on, Salekar amassed 1.1 million followers on Instagram. Today, he is thrilled to work on brand collaborations. "Once you reach a point where you can influence others, you have to focus on the things other people aren't doing," Salekar says, adding that entertainment material doesn't always have to be about dance, comedy or the music. "Intellectual discussions and meaningful experiences can also amuse audiences," he adds.
Therefore, he created a different channel called Flow, where content is related to visuals, travel and music, which is intended to be therapeutic, conversational and empowering. In the future, he plans to try long-form videos on his YouTube channel.
The next version
However, as the influencer's influence on social media peaks, it behooves them to explore other areas to retain or expand their influence. Many often focus on a single platform, instead of replicating their influence across all channels.
Mondal notes that since there is always the likelihood of a limited duration of impact, the smartest influencers have learned to build a team or start a business to monetize their follower count. "Some influencers have built long-standing careers by gaining millions of subscribers on YouTube and Instagram channels. Influencers take advantage of this opportunity to start a business. This could include merchandise, fashion brands, fitness centers , educational institutes, game studios and digital agencies," he says.
Influencer and entrepreneur Masoom Minawala believes influencers should experiment with things like podcasts and paid subscriptions for exclusive content if they want to stick with social media or opt to build their own brands. She prefers to take both paths to consolidate her success on social networks. For example, apart from social networks, she prefers to be an investor. "I personally diversify through investing and have invested in several direct-to-consumer businesses," she says.
Ranveer Allahbadia, a fitness enthusiast, seems to be doing what Minawala recommends to influencers. His fitness channel BeerBiceps has 4.3 million subscribers on YouTube and two million on Instagram. Although he is less popular on Facebook and Twitter with 440,000 and 460,000 subscribers respectively, he does not ignore these channels. He recommends creators have a two- to three-year track to ride the unpredictable waves of the social media industry. Speaking of speaking, he launched a talent management agency in collaboration with Monk Entertainment's Viraj Sheth in 2018 and plans to invest in more start-ups.
If influencers want to stay relevant today, reinvention is the name of the game. Vaibhav Pathak, co-founder of digital marketing agency TGB Troop, quips that in the past, social media influencers posted everything which pleased them, often gaining notoriety. Now, he adds, they have the opportunity to be well-informed from the start because, among other things, they can enroll in training programs to hone their presentation and content curation skills, in which his company plays a role. "It can help them learn how to start their journey as creators. To that end, we are developing a quintessential course for people who aspire to become creators," he adds.
Along with reinvention, collaboration is essential for those who stay with the content. Keer, for example, aggressively explores the production space. "We recently released our first Chef It Up sponsored series, backed by Licious, which garnered over 10 million views within days. This is in addition to our collaboration with other content creators like actor Niharika NM, YouTuber Kiran Dutta, comedian Rahul Dua and vlogger Mithilesh Patankar," he says.
Social satisfaction
Over the past decade, Minawala has seen the social media influencer industry chart an interesting course, moving from meteoric growth in a matter of months to phases where things were slow and steady. While this varies from influencer to influencer, it ultimately comes down to the nature of their content and the times they post their content.
"When I first went to the Cannes Film Festival three years ago, the love and admiration from my viewers translated into an increase in social media followers. More recently, even when we launched #MasoomTakesFashionWeek, the community grew in no time," she says.
Abhiraj Rajadhyaksha and Niyati Mavinkurve, the couple who create digital content like Abhi and Niyu, also measure the trajectory of their journey in terms of the real impact on the ground of their videos. Freelance commercial producer, Rajadhyaksha launched the Follow Love page on Facebook in 2019 after the duo traveled across India to find 100 heartwarming stories of change, positivity and inspiration and came up with their #100ReasonsToLoveIndia series.
Last November, after the couple made a stem cell registry video on National Cancer Awareness Day, more than 40,000 people signed up to be part of the registry. "It's crazy to think that a video can save people's lives. It's a collective effort here," says Mavinkurve.
Despite the heady recognition, most influencers know that their existence has a limited lifespan. If they don't reinvent their content and themselves in a coherent way, they risk becoming saturated and monotonous. The smart ones have already started building a more complete digital life – one click, one photo and one post at a time.