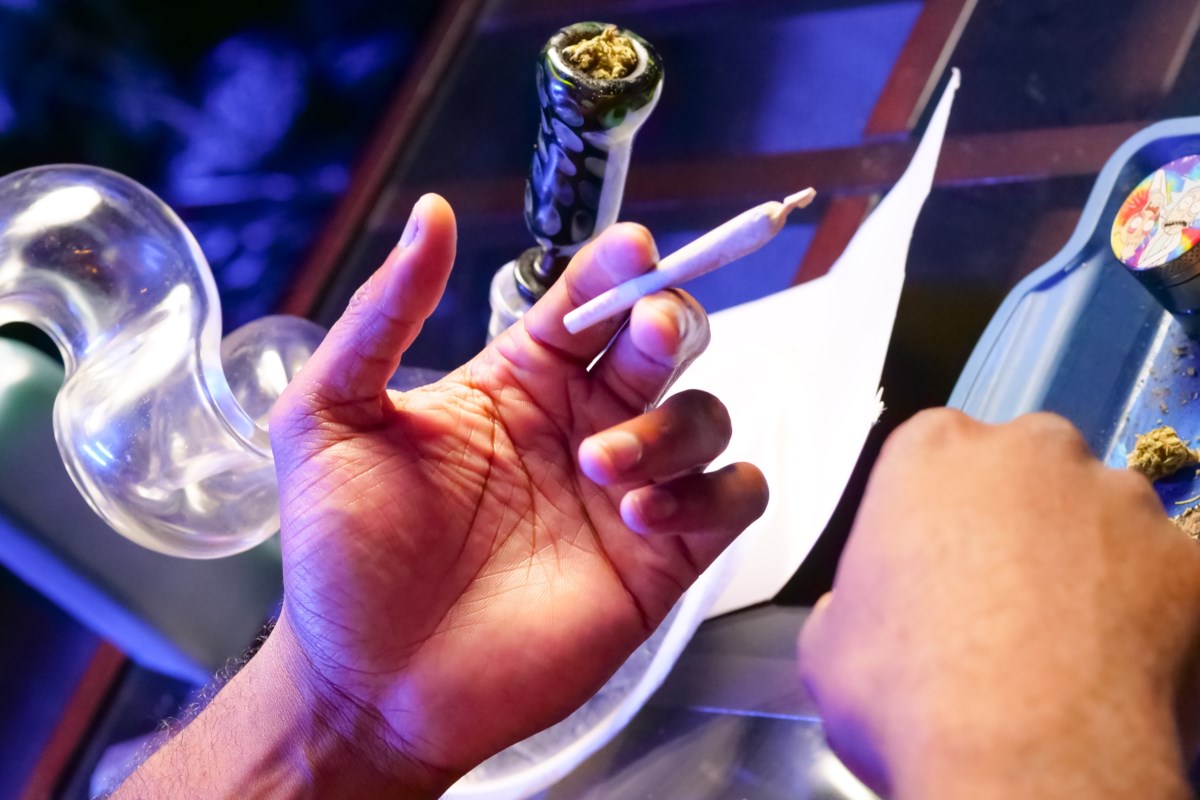 Medical students produce YouTube video warning teens in Northern Ontario not to use cannabis
Video warns that excessive cannabis use can cause depression, anxiety and a host of other health issues
A group of medical students from NOSM University (Northern Ontario School of Medicine) have produced a YouTube video that warns teenagers against cannabis use.
A NOSM news release says fourth-year students were inspired by statistics from the Canadian Mental Health Association that Northern Ontario has the highest rates of cannabis dependence among secondary school students in the province. This was based on an ACSM poll conducted in 2020.
The five-minute video was created as part of NOSM's advocacy program. The project was awarded the Pediatric Resident Advocacy Education Grant by Healthy Generations, an Ottawa-based fundraising group.
"Our goal with this project was to create an engaging, information-rich video to educate youth about cannabis and share harm reduction strategies using trusted resources from the Canadian Pediatric Society (CPS) and the Government of Canada. "said Kelsey Pitre, fourth-year medical student at NOSM University.
"We hope our video will answer questions children may have about cannabis and facilitate open discussions. Ultimately, if young people still choose to use cannabis, I hope this video will provide them with strategies to use it more safely.
The video consists of several illustrations accompanied by a voice-over that makes statements about the concerns that some doctors might have for young people experimenting with cannabis.
"Cannabis can get you high, just like alcohol can get you high," a statement read in the first minute of the video.
"It means you can't think or function as well as if you weren't using cannabis," the video explains.
The video also claims that getting high could be a dangerous thing because people might choose to do dangerous things like driving a vehicle or sending a risky text message on their cellphone.
From a medical perspective, the video also contains a warning that regular cannabis use can lead to unhealthy eating habits, breathing difficulties and sleep disturbances. Cannabis use could also lead to depression, anxiety and psychosis, the video says.
The video further states that teenage cannabis use is risky because a person's brain continues to develop until the age of 25.
"Regular cannabis use before this age can make it difficult to learn or make important decisions," the video reads.
This can lead to poor academic performance, lower IQ (intelligence quotient), and reduce the likelihood that regular users will complete high school.
He also said that excessive cannabis use could lead to other long-term medical problems.
Recognizing that many teens will "indulge" in cannabis, the video also posted a list of things people can do to be safe when it comes to using cannabis.
This includes using products with the lowest THC content, obtaining cannabis products from a reputable source, not using it alone, choosing less harmful options such as edibles instead to smoke and avoid it completely if you or a family member has a history of mental illness, the video says.
Viewers were also told that if they choose to use cannabis products, they should consult their doctor first.
Jeni Glassford, another member of the group, said she felt it was necessary for the information to be provided to young people.
"This video provides 'heavyweight' information about cannabis use in an easily digestible way for young people and teens. I think there's a need for more youth-friendly content like this," she said.
"This is not just a long list of harmful effects of cannabis use, the video recognizes that some young people may still decide to use cannabis despite the risks. We have drawn attention to this and dedicated the video harm reduction strategies," added Glasford.
The team thanked Dr. Tara Baron, director of NOSM's pediatric residency program and associate professor, and pediatrician at NEO Kids in Sudbury, who oversaw this project and served as a source of guidance and support, stated NOSM's press release.