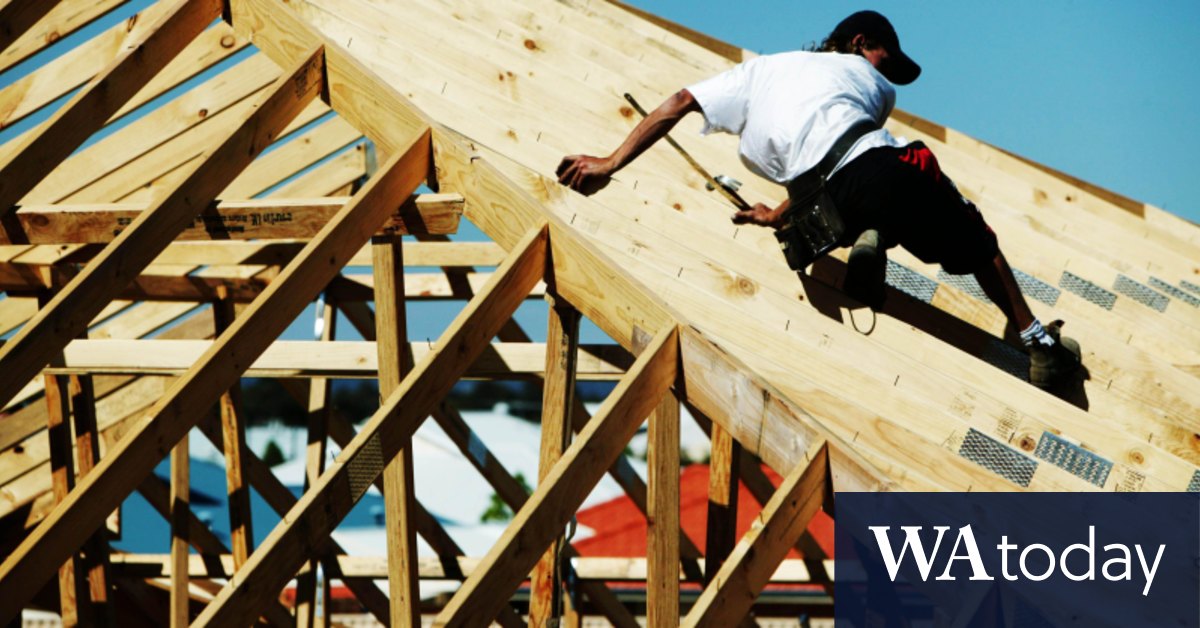 More than half of Perth's 'fill' is just more single-storey houses
Pettitt said the government needed to look at stations closer than outer suburbs, such as Fremantle and even Gosnells.
Loading
Australia's Urban Development Institute WA has also expressed concerns about how Perth will meet its housing needs in a tight market with serious labor issues.
A recent report by the organization, titled Housing Ready, suggested the city was only six years old before it ran out of land for greenfield developments.
"Furthermore, given government infill aspirations, it is of particular concern that apartments as a percentage of all housing approvals have steadily declined since 2016 and currently represent only 2% of all housing approvals," did he declare.
The report also highlighted future challenges due to environmental constraints, suggesting that 66% of land zoned as urban deferred, meaning the government set it aside for development, had Bush Forever sites.
Eighty-five percent of the deferred urban lands also covered threatened ecological communities, such as the Banksia forests, which have federal protections.
"Land identified for development will be severely affected by environmental constraints limiting development yields well below estimates based on past development trends," the report said.
"The highly fragmented nature of future land to be developed creates considerable uncertainty over development delivery timelines, with the growing risk that many small landowners will refrain from selling their properties."
Industry and environmentalists have called for a restart of a stalled plan to decide which remaining bush sites in the metropolitan area should be protected and which should be developed, but the government has yet to act.
Loading
A state government spokesman said it planned to return to a review of the plan in due course.
"The state government understands the importance of a decision on related issues regarding cumulative environmental impacts, streamlined approvals and land availability," he said.
UDIA WA General Manager Tanya Steinbeck said most in-between development doesn't accrue to developers.
She said many projects have been frozen due to critical labor and material shortages.
A spokeswoman for the Department of Planning, Lands and Heritage said there was enough undeveloped land for urban development to meet the city's needs.
The latest Urban Growth Monitor suggested that it would theoretically take 30 years to deplete existing stocks of non-urbanized land in the Perth and Peel regions.
The spokeswoman said the state government has introduced a number of new initiatives to support infill developments, including support for new projects on underutilized government land, land tax concessions for construction to let and discounts on stamp duty concessions of up to 100% for off-plan apartment purchases.
She said a new medium-density housing code is expected to be implemented soon.
"The code will provide density bonuses for small units and universal design units and change current rules for large units, leading to more housing diversity near public transit," the gate said. -word.
Complete target areas by local government area
Centre: Bassendean, Bayswater, Belmont, Cambridge, Canning, Claremont, Cottesloe, East Fremantle, Fremantle, Melville, Mosman Park, Nedlands, Peppermint Grove, Perth, South Perth, Stirling, Subiaco, Victoria Park and Vincent
North West: Joondalup and Wanneroo
North East: Kalamunda, Mundaring and Swan
South East: Armadale, Gosnells and Serpentine-Jarrahdale
South West: Cockburn, Kwinana and Rockingham
Peel: Mandurah, Murray and Waroona
Follow WAtoday on instagram, LinkedIn, Facebook and Twitter for handpicked selections of the biggest local, national and international news of the day.