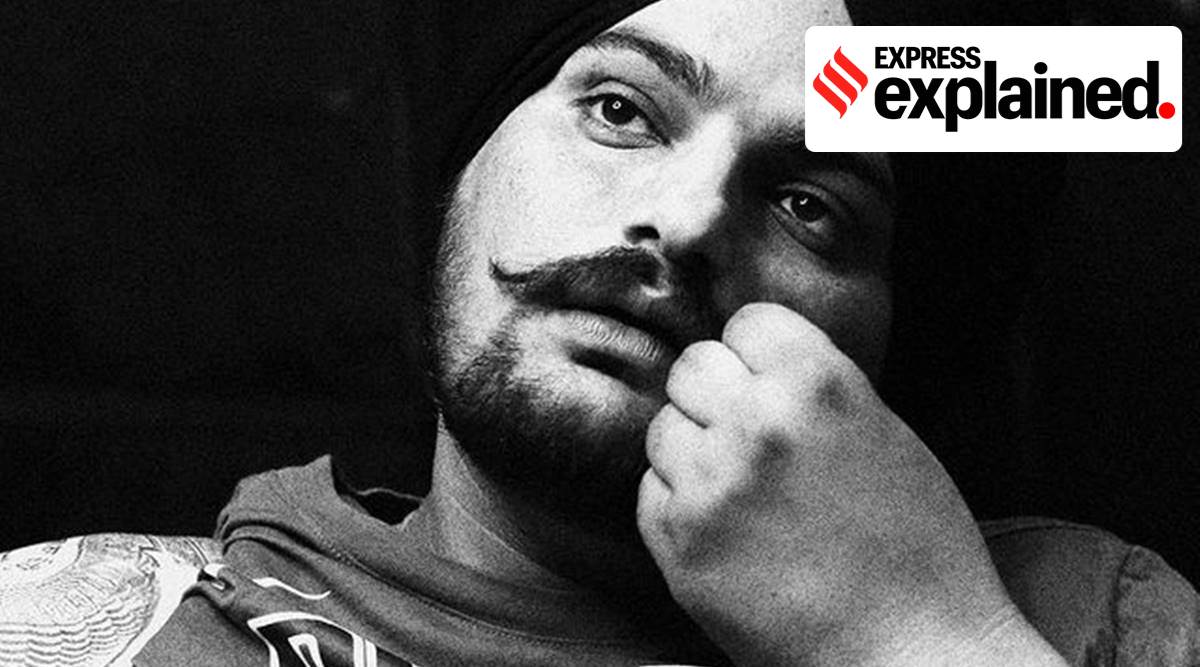 Sidhu Moosewala's 'SYL' music video removal: Why is YouTube removing content?
Owned by Google YouTube has removed a new song by late Punjabi singer Sidhu Moosewala of its platform in India citing a "legal complaint from the government". The song, SYL, is available in other countries on YouTube, and is also available on audio streaming platforms such as Spotify, Gaana, JioSaavn in India.
Why did YouTube remove Sidhu Moosewala's 'SYL' video?
The only reason given by YouTube is the legal complaint from the government. In a statement, the spokesperson for the video streaming platform said, "We have clear policies for removal requests from governments around the world. We review government removal requests when notified through the appropriate legal process, and also review content for violations of our Community Guidelines. And, where appropriate, we limit or remove content in accordance with local laws and our Terms of Service after careful review. All of these requests are tracked and included in our transparency report. The platform did not specify the exact reason why the video was deleted.
What is Sidhu Moosewala's song about?
The title of the song, SYL, stands for the Sutlej-Yamuna Link (SYL) canal which is at the heart of a 40-year-old water dispute between Punjab and Haryana. The video clip, which has now been removed, mentions the 1984 anti-Sikh riots and shows the Sikh flag being raised at Red Fort during the farmers' unrest. The song also mentions Babbar Khalsa activist Balwinder Jattana who shot dead two government officials in Chandigarh in 1990, bringing an end to the work of the SYL. He was later killed in an encounter with police in 1991.
Apart from that, the video contains visuals of Jarnail Singh Bhindranwale, two convicts in the former CM Beant Singh assassination case – Balwant Singh Rajoana and Jagtar Singh Hawara. Photos of Sikh activists Davinder Pal Bhullar, Gurdeep Singh Khaira, Lakhwinder Singh, Jagtar Singh Tara and several others are also there.
The YouTube video got 27 million views in less than three days. It also received 3.3 million likes on the video streaming platform. As of Tuesday, the song was No. 81 on the Billboard Canadian Hot 100 list.
What drives YouTube to remove videos from its platform?
YouTube uses a variety of mechanisms to remove videos from its platform, including community reports as well as requests from government agencies, law enforcement agencies, court orders, etc. Government requests are made either through official channels such as web forms etc. or through informal channels such as Google's public policy team. Some claims may allege infringement of intellectual property rights, while others may allege violation of local laws prohibiting types of content on grounds such as defamation.
Newsletter | Click to get the best explainers of the day delivered to your inbox
How many times has the Indian government asked YouTube to remove content?
According to Google's transparency report, in 2021 there were 1,670 government requests to remove content from YouTube. This ranged in categories such as defamation, government criticism, violence, religious offense, national security, hate speech, copyright, privacy and security, and more. In 2020, 1,538 such requests were made.